TPN 4WAY DOUBLE-DOOR With Neutral Link MCB METAL BOX-MeBOX - H40040M2F01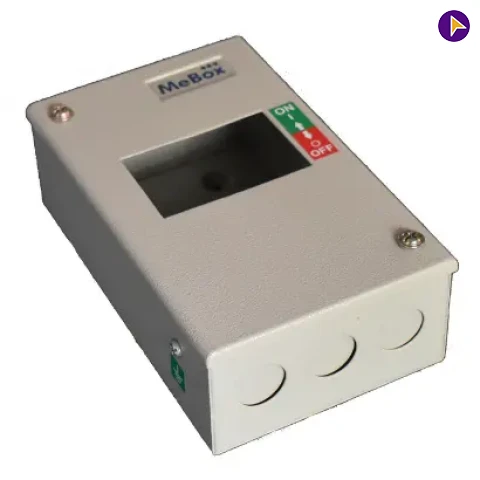 TPN 4WAY DOUBLE-DOOR With Neutral Link MCB METAL BOX-MeBOX - H40040M2F01
₹691.36

Incl. GST
Listing Price - ₹930.00 - 37% off

| Quantity | Discount | Price Per Item |
| --- | --- | --- |
| 1 - 99 | 37% | ₹691.36 |
| 100 - 500 | 57% | ₹471.88 |
| Estimated | Shipping Charges |
| --- | --- |
| Recommended | |
| Fastest | |
| Cheapest | |

Product Specification
| | |
| --- | --- |
| BRAND | MEBOX |
| GUEST CHECKOUT | NO |
| HSN CODE | 8536 |
| CAT NUMBER | H40040M2F01 |
| NARRATION | WITH NEUTRAL LINK |
| COUNTRY OF ORIGIN | INDIA |
| POLE | TPN |
| TYPE | DOUBLE DOOR |
| NOS OF WAY | 4WAY |
| IP-PROTECTION | - |
Short Descriptions
1. MCB Metal Box Double Door With Neutral Link.
2. Available in 21 Gauge with RAL 7032 Powder Coating
3. Range Available in 1PL to 16PL way MCB Metal Box
4. IP Certified Product
5. Use for Single Phase Distribution Area
Details
Good quality material. Products are highly demanded for features like durability, high performance, easy to operate, perfect finish, long functional life and low maintenance.
Report Listing
| Seller | Offer | Available Stock Qty | Discount | Price | |
| --- | --- | --- | --- | --- | --- |
| MeBox | - | 600 | 37% | ₹691.36 | |